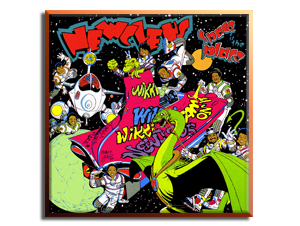 Track Listing:
1. Space Is The Place
2. Why
3. Let's Jam
4. Make It Live
5. Cyborg Dance
6. I Wanna Be A B-Boy
7. Teknology
8. Na Na Beat
9. Why (12 Track Definitive Version)
10. Let's Jam (12 Inch Dub)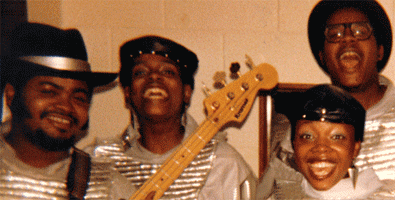 SPACE IS THE PLACE
Classic NEWCLEUS Album Reissue
Responding to the tremendous demand from classic Hip-Hop and Electro fans the world over, Jam-On Productions, Jam-On Recordings and Newcleus are proud to present their pristine reissue of Newcleus' acclaimed 2nd album, "Space Is The Place"!
To this point the only way to find this album on CD was to lurk on eBay and hope that the German bootleg would pop-up… and not cost a small fortune to win a bid on. Well, those days are over now, and our release puts that bootleg to shame!
This reissue sounds even better than the original! Digitally re-mastered in its entirety, every track was taken from digital sources… no vinyl was used whatsoever. The original amazing Bob Camp cover art is included of course, along with many added photos and full liner notes detailing all performances. The bonus tracks include the 12inch version of "Na Na Beat", the last authentic Newcleus release of the era, which was co-written, co-performed and co-produced by Miami Electro legend Amos Larkin III. Also the 12 Track Definitive Version of "Why", which contains the original instrumentation of that song as originally arranged and recorded by the group, and has been previously available only on our "Destination: Earth – The Definitive Newcleus Recordings" compilation and the new Dominance Records single. Finally the album is rounded out with the 12inch Dub version of "Let's Jam", which showcases the outstanding musical arrangement and instrumentation of that song and has never been made available for any release since the original 12inch.
If you're a Newcleus fan, Hip-Hop fan, Electro fan, or just a music fan, Jam-On Productions' and Jam-On Recordings' reissue of Newcleus' "SPACE IS THE PLACE" is a must-have for every collection!!!
PLACE YOUR ORDER TODAY!