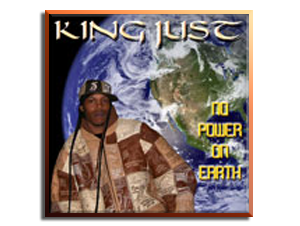 Disc 1…The Mystic & The Grime
1. Mystics Of The God
2. Shaolin Soldiers
3. Skit I
4. Warrior's Drum (Westside Remix)
5. Leave Now [feat. Profes, Star & Mega Don] 6. No Flows On The Rodeo
7. Round 'Em Up
8. Skit II
9. Can I Get Some
10. Pain
11. Skit III
12. Move On 'Em Stomp (Remix) [feat. Shaolin Soldiers] 13. Escape From The Zoo
14. Skit IV
15. Warrior's Drum
16. Boom Bow!
17. Hassan Chop
18. Identity Crisis
19. Killa Verse
20. Forget Me Not
21. Stand Up
22. Hatred
Disc 2…Released From The Underground
1. Zero Tolerance
2. 3 Amigos (If It's On) [feat. Method Man & Sic] 3. Brawl
4. KJ You Done It Again [feat. Phire] 5. Comfort Zone
6. The Scrimmage
7. Conquer
8. Ghetto Girl [feat. Phire] 9. You My Everythang
10. Pack It Up [feat. Profes] 11. Waiting To Inhale [feat. Shanti] 12. Baby Boy [feat. G4] 13. 24/7 (Us Dem Niggas)
14. On N On N On [feat. Cozmo D & D'Zyre] 15. Batter Proof (100%)
16. High Horse
17. WD2000
18. Like Us
19. You've Been Warned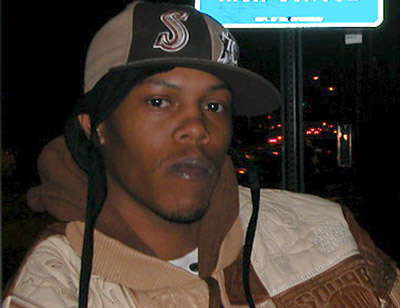 NO POWER ON EARTH
The Complete KING JUST Anthology!
WHO YOU RECORDS in association with JAM-ON PRODUCTIONS presents all of the essential original track KING JUST releases on a double CD compilation set! EVERY original track that you have searched far and wide for is included in this compilation!
For those of you who missed the all-time Hip-Hop classic KING JUST album "MYSTIC OF THE GOD", it's included here on the 1st CD, "THE MYSTIC & THE GRIME", IN IT'S ENTIRETY! Even if you already posess it this album is still a must have, as we have completely remastered "MYSTIC" and unbelievably improved on it's sound quality and loudness…you have never heard "MYSTIC" like THIS!
We round out the 1st CD with several of the deepest underground and most obscure of KING JUST'S performances…in all of their grimey glory.
CD2…"RELEASED FROM THE UNDERGROUND"…is just that. We have put together every official and unofficial original release by JUST on 1 jam-packed CD. From the late '90's "YOU'VE BEEN WARNED" and "CONQUER", to "COMFORT ZONE" and "ZERO TOLERANCE", to WU TANG affiliated "3 AMIGOS" Feat. Method Man & Sic and "YOU MY EVERYTHANG", to the latest releases "GHETTO GIRL" and "KJ YOU DONE IT AGAIN", they're all here.
So, if you're checkin for the latest from BUMPY JOHNSON, or you've been searchin high and low to cop the "MYSTIC", or you just wanna hear what Shaolin's finest sounds like…without the hype…"NO POWER ON EARTH" IS IT BABY!