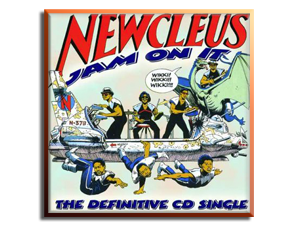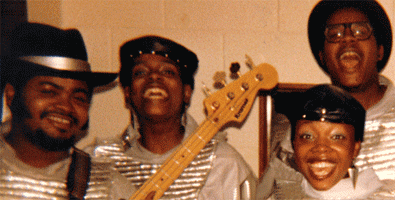 Newcleus
JAM ON IT
The Definitive CD Single
We here at Jam-On Productions are proud to present the ultimate packaging of the ultimate Newcleus song, JAM ON IT!
Every essential release of this timeless classic is included! The full Definitive Version is here, complete with the lost portions of Chilly B's rhymes and the first refrain. The classic original 12-inch versions are included as well, both the Vocal and the Instrumental. A brand new Bonus Beats has been added as well as an Accapella and Sample Elements for those who want to attempt their own remixes.
Speaking of remixes, that is where this release shines as well! Unlike the previous Jam On It Remix compilations put out by others that were full of boring, half-hearted mixes, every remix included here is an obvious labor of love! The difference is clear from the very first note! From grindin' Electro to rockin' Hip-Hop to bumpin' Miami Bass, these remixes are drippin' with funk, flavor and originality! These are no mercenary endeavors by bored DJs going through the motions for a check! What is more, as those who have contributed to this release hail from distinct corners of the Electrofunk and Hip-Hop world, they have blessed it with a unique international flavor. The US, UK, Germany, Spain, even Denmark and Portugal are represented here!
There is a reason that we took this long to release our first CD single. Though we are below the radar and relatively unknown, we are quickly gaining a reputation for consistantly putting out quality releases! Fiercely protective of the Jam-On and Newcleus legacies, we refuse to release anything that might damage this reputation. JAM ON IT – The Definitive CD Single, enhances it.
NOW AVAILABLE ON iTUNES AND OTHER DOWNLOAD SERVICES AT A SPECIAL LOW DISCOUNT PRICE!