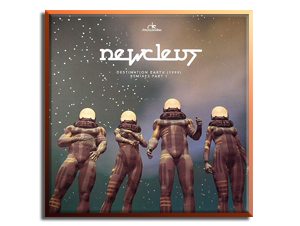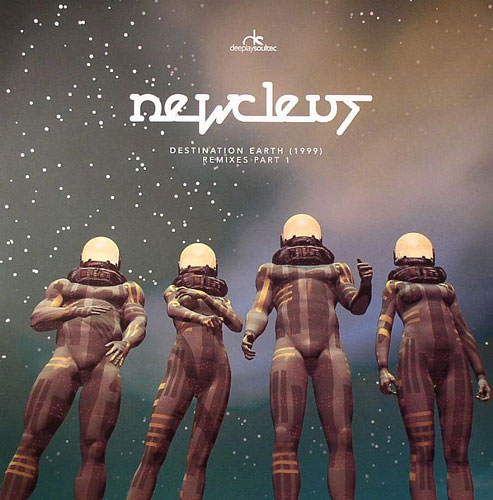 NEWCLEUS
Destination Earth (1999) Remixes Pt. 1
Originally released in 1985 on US label Sunnyview Records, "Destination Earth (1999)" written by Ben Cenac, was a big record for Newcleus who's members originated from the 1977 Brooklyn DJ collective known as Jam-On Productions. Now taken on by Deeplay Soultec's own label boss Martin Brodin, he plans to dust off this piece of classic eighties electronica and give it a new lease on life!
First up is Dibaba's Starry Dynamo Remix that blasts off with solid, chunky drums backed up by grainy electronic percussion and comes complete with squirming acid licks and synth action. This is the mix that sports the full vocal arrangement, which works well with the overall pace of the track.
Next up is the Martin Brodin vs Candy Station Soultec Dub, although coming in at a slightly faster tempo, it manages to calm things a little with a more sedate sound that breaks half way through to make room for the stand out electro section.
Last to make a stand in this trio is the Dream 2 Science Remix that knocks it down a gear with the most relaxed offering so far. Chilled drums over a well-rounded bass groove make the perfect framework to carry off the sparse vocal arrangement and thick synth pads. This'll be the mix that provides the sound track to a slow warm-up, or an even slower wind down!